Rating:
Listen to a sound clip here (not my Miata)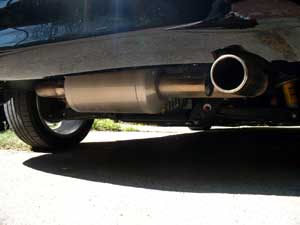 Pros: My butt dyno noticed a nice (small) bump in power, and the sound is music to the ears. This is what a Miata should sound like.
Cons: None that I can think of.
The story of my exhaust is kind of long. I got a great chance to buy an Enthuza used and I jumped on it. Unfortunately, it was the first generation style that had the large unrolled tip; and I found it too loud for my taste. I contacted Chad at Enthuza and inquired about buying the new style tip since I wasn't pleased with mine. Chad set the standard for customer service for what he did for me next. He had a customer who was about to send back his Enthuza as part of his satisfaction guaranty, so Chad just had this customer send me his and I sent mine back to Chad and that was that. I found this amazing for a couple of reasons–for one thing I bought the piece used, and for another, the muffler had about 5,000 miles on it. Chad at Enthuza is a great business man and I recommend people to him whenever I get the chance. It would be nice if all companies were like this.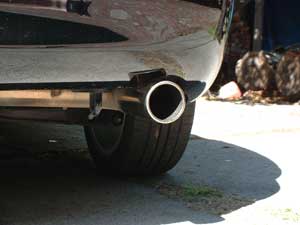 I am very picky when it comes to the sound of exhaust and I love the sound of my Enthuza. It is not loud or obnoxious, it looks great, the power increase is there, the workmanship is first rate, overall it was perfect for my sensibilities. Oh yeah, did I mention that it sounds great? Don't hesitate to add one of these to your Miata.
I do not have installation instructions for the exhaust but it is extremely easy. There are two bolts attaching the exhaust can to the mid pipe, and three hangers which the muffler attaches to. The hangers are easily removed by putting some soapy water on the rubber and then prying the nipple end of the hanger through the rubber piece.