Are you ready to make some flaming text in Photoshop? Start up Photoshop and start with a greyscale image, white background black foreground. Choose a heavy type (I used Cooper Black) and then scoot the text down a little to allow yourself room for the flames. Once you have your text where you want it, right click the text layer and rasterize the layer. Rasterizing the text allows you to manipulate it.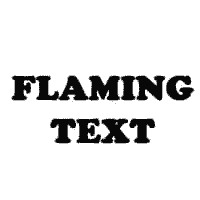 Now we are going to give the text a jagged look, which will make the flames more realistic later on. Go to your filters and choose Distort/Ripple. I used a setting of 100% for the amount and medium for size.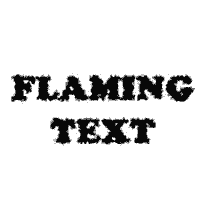 Flatten your image (Layer/Flatten Image) and then Invert the image (Image/Adjustments/Invert).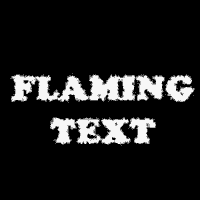 Then rotate the image 90 degrees counter clockwise.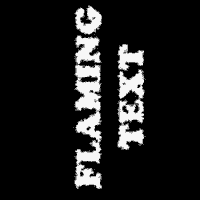 It is time to start making the flames themselves. Go to your filters and under Stylize choose wind blowing from the right. You may want to do this more than once, it just depends on the size of the image you are working with and how big you want your flames to be.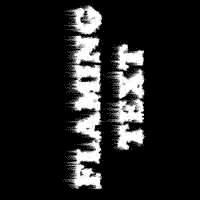 Those flames are a little too straight so let's make them more flame-like. Go into your filters again and choose Distort/Ripple. Set the ripple values at: Amount 50 and the size at medium. (sorry if you can't see the ripple effect in the picture trust me it's there)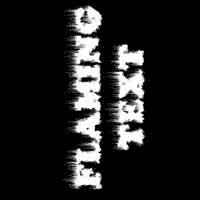 Rotate the image so that the flames are sticking up. For you not so quick ones out there rotate 90 degrees clockwise.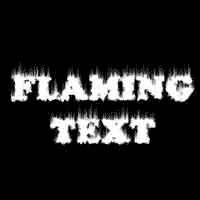 Apply the ripple filter again, use the same settings. This will make the flames look a little more realistic.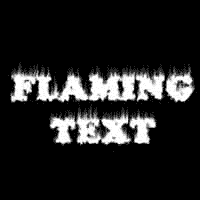 Now it is time to colorize the flames. Change the mode of the image to Index color (Image/Mode/Indexed Color). Once index is chosen go to your color table and choose Black Body. You can do this by going to Image/Mode/Color Table, and on the menu that pops up choose Black Body from the drop down menu.
And that my friends is how you make flaming text in Photoshop. Any questions or comments about this Photoshop tutorial please fill out the form below.