So you're ready to make some exploding text in Photoshop? The first step is to start a new file with a white background and put in some black text. I find that a thicker stronger font works best (I used Photo here). When you have you text situated how you want it, rasterize the text layer (right click the text layer in the layers palette and choose rasterize layer). You have to rasterize text layers in Photoshop in order to manipulate them.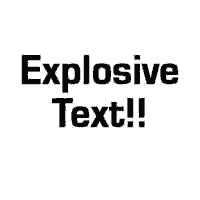 Next flatten the image and then duplicate it. In your new layer (should be called background copy) fill with white using the fill option (Edit/Fill) with the mode set to multiply. Now we are going to do a gaussian blur. Blur the image by 2 or 3 pixels.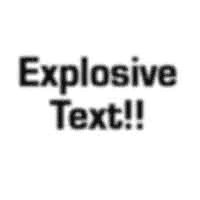 Next, solarize the image. You can find this under Filter/Stylize/Solarize.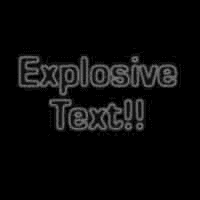 Next you're going to set the levels. Go to Image/Adjust/Auto Levels.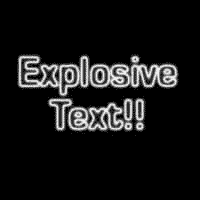 OK you with me so far? Now you are going to duplicate the image again, this step is important, don't miss it!!.
Then we are going to really screw with the image. Go to your filters and under distort choose Polar Cordinates, make sure that polar to rect. is checked and hit ok. You should get something like the image below.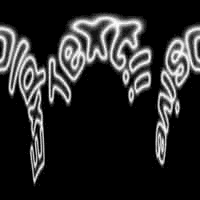 Now rotate the image 90 degrees clockwise.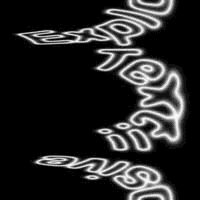 Invert the image (Image/Adjustments/Invert).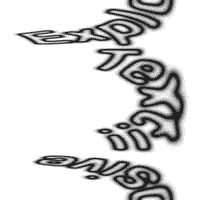 Now we're going to screw with the image some more. Go to your filters and under Stylize choose wind. Make sure that you're blowing from the right and that you're on wind. Apply this filter three times.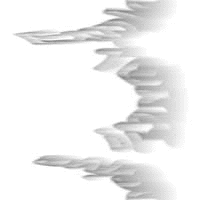 Next set the levels again using the auto levels command (Image/Adjustments/Auto Levels).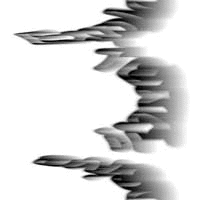 Invert the image yet again.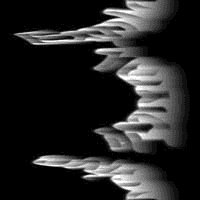 With the image inverted apply the wind filter three more times.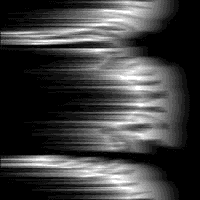 Rotate the canvas 90 degrees counter clockwise to get it off its side.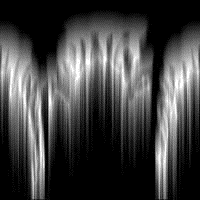 Now go back to your distort filters. Choose polar coordinates again but this time set it to rect. to polar.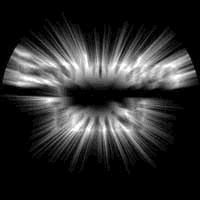 We are almost done, are you excited yet? Go to Image/Adjust/Hue Saturation and make sure that colorize is checked. Move the sliders around until you find a color scheme that you like and hit ok.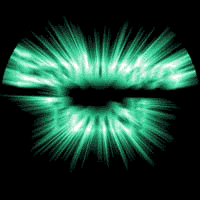 Remember way back when when I told you to duplicate a level, this is when it comes into effect. You should have three different layers. Move the middle layer so that it is on top. Set the mode to screen and fiddle with the opacity (75% or so is good) and you're done!!!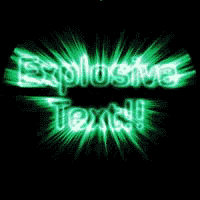 If you have any questions or comments about this photoshop tutorial please fill out the form below.