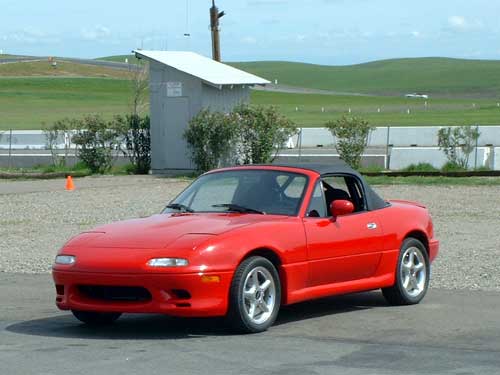 An absolutely beautiful first generation Miata with the racing beat type II nose and the racing beat side skirts. The owner of the car, whose name I can't recall, was there with Gary, owner of the legendary Hakuna who I got to meet.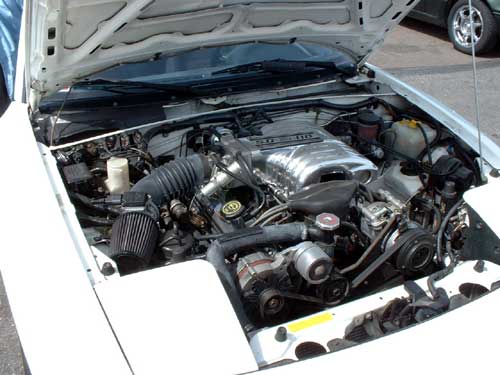 This car was quite a surprise. Your eyes aren't deceiving, you that's a Ford 302 stuck in a Miata. I was never on the track with him but people who were said that on the straights he quickly became a dot on the horizon. I'd love to get a chance to drive a V8 monster Miata.

One of the instructors brought this race-prepped Lotus; I was on the track in an instructor's car while this car was out on the track, and man was it fast!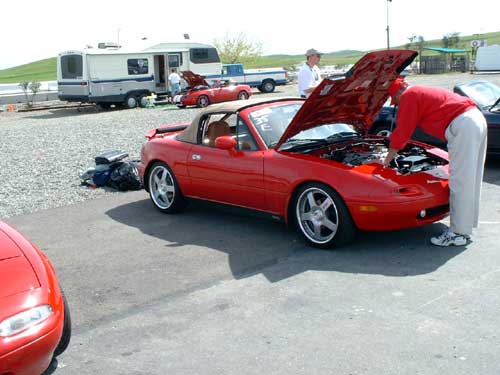 A very nice Miata which was extremely clean.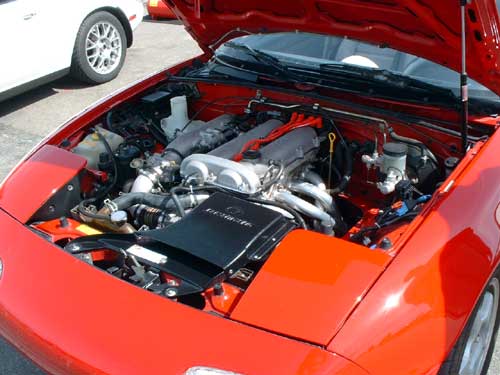 Look at how clean this engine compartment is!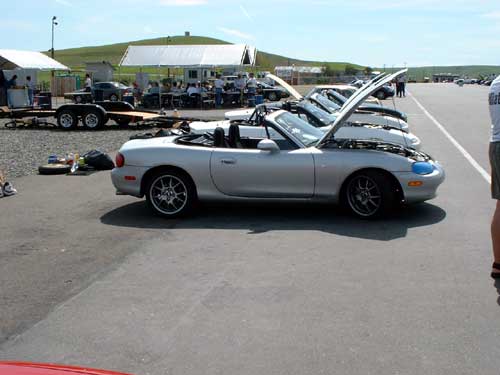 A nice silver Miata owned by Rawson & Sarah Groves Hobart from Burlingame who were kind enough to email me and tell me about their car.
1999 PEP Miata (purchased in May of 1998), Eibach springs, Koni Sport shocks, Flyin' Miata sway bars, BBS 16″ RK wheels, Toyo Proxes T1-S 215/40-16 tires, Big brake kit in front (Wilwood calipers, Powerslot rotors), Porterfield pads all around.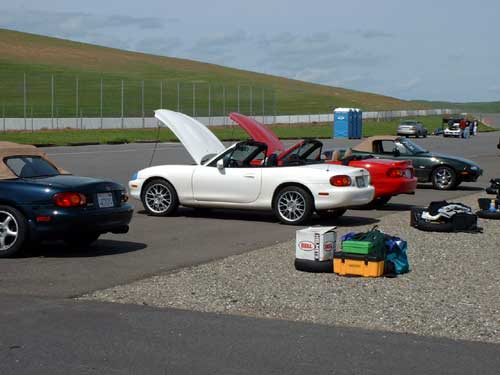 Another group shot, I really like the wheels on the white one.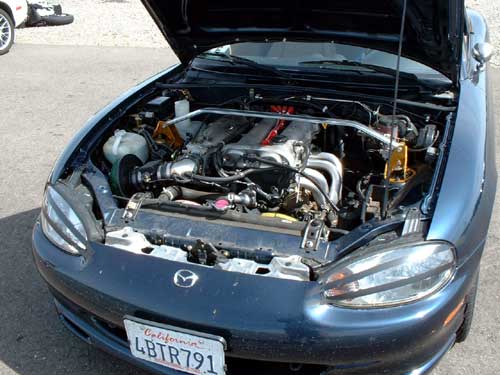 Look how this owner routed his intake to the cool side of the engine compartment, nice header also.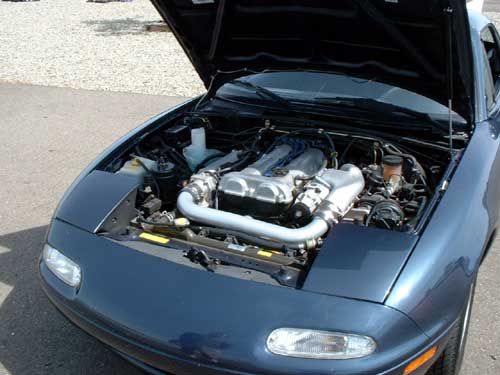 mmmmmmmmmm Supercharger
This car belongs to Curtis Chin; here is a list of his mods.
PBC hydraulic hood support
Stainless steel brake and clutch lines
Momo montecarlo steering wheel
Momo superanatomic shifter knob
Bilstein shocks w/ Eibach springs (love this combo)
Shaved nose emblem
Shaved emblems at rear panel
Custom repaint – Porsche oceanic blue metallic ( did the prep,
disassembly & body work myself)
Hardtop
Jackson header, high flow cat, & exhaust system (replaced the coffee
can tip w/ a stock looking tip)
4 wheel alignment per Lanny Chambers specs (loved this mod !)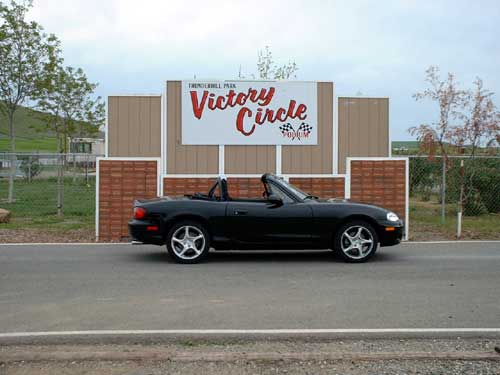 Right where my car belongs 😉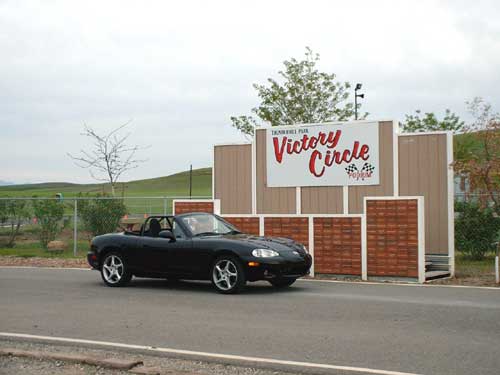 Just fulfilling my narcissistic needs.