Rating: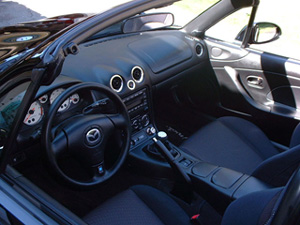 Pros: Looks great and adds a touch of class to your Miatas interior.
Cons: Sometimes reflects sun in your eyes.
I got these as a birthday present but they came from Finishline Performance. These are some of my favorite Miata accessories that I have added to the my Miata. They really brighten up the interior and I think they look really classy.
Installation is a breeze; they install with some black tar like stuff which is pretty much a sticky gum. The only ones that I wasn't completely satisfied with are the defroster rings. They are rather thin and I had to use rubber cement to get them to stay in place. With that said they are probably my favorite looking accents.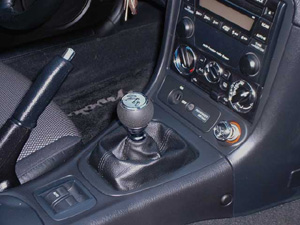 I have installed the chrome vent rings, hazard button, defroster rings, HVAC control rings and E-brake button and the MGW lighter. You can see the HVAC rings, E-brake button and the MGW lighter in the pic on the left. Chrome is either a love or hate thing–I definitely belong to the love camp. If you are looking for some great Miata accessories to brighten up your interior, it is hard to go wrong with these. You and your Miata will love them.
Got a question or comment about my chrome accessories? Fill out the form below to let me know.