This page is dedicated to the main computer parts inside of my HTPC. I didn't think it was necessary to make an individual page for my CPU, hard drive, power supply and other basic components so I will cover them here.
CPU: Intel Pentium 4 2.6
When it came time to choose a processor I wanted something that gave me enough horsepower to be able to do pretty much anything I wanted but I also didn't want to break the bank. I ended up going with a Pentium 4 2.6ghz with a 800mhz front side bus. It has been great for me, the only thing that I haven't been able to do flawlessly is play some of the WMV-HD discs, they stutter from time to time. This isn't really a big deal to me seeing how I only have one disc encoded this way and the stuttering is so infrequent that I doesn't really bother me. To get the horsepower required to play these, a 3ghz processor, was way out of my budget when I built the computer. The price of 3ghz processors have dropped considerably now and if I ever get into WMV-HD movies I can always upgrade. But as it is now, I am very happy with my 2.6. For example, I can run FFDSHOW resize while Sage is recording in the background with no problems.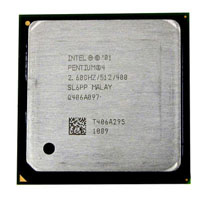 Motherboard: ASUS P4S800
I am a big fan of ASUS motherboards, I have used them in several computer builds and have never had a complaint with them. So when it came time to pick out a motherboard for my HTPC the choice of manufacturers was obvious to me. I did make one mistake when I chose my motherboard, my case has a front fire wire port and this motherboard does not have firewire built into it. It really isn't a big deal seeing how I don't have any firewire devices, it still would have been nice to have it for future proofing though. I really don't have much else to say about the motherboard. It does everything I need it to do (minus the firewire issue), it has been extremely stable and was easy to work with when I was building the computer.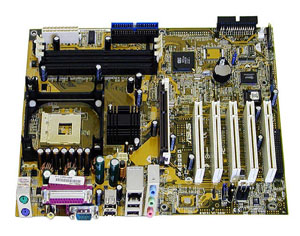 RAM: 512MB Crucial PC-2700
RAM, I don't really have much to say about this. When it comes time for you to choose RAM for your HTPC I am a believer in using a good name brand and going with at least 512MB. What I have installed in mine has been plenty sufficient and I really have no complaints.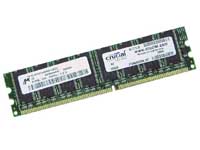 Hard Drive: Samsung 160GB 7200RPM
My HTPC started out with a couple of 200 gig Western Digital hard drives, but when I built my server I moved them over there. I still needed a hard drive for my HTPC of course so I focused on getting something quiet and inexpensive I also didn't need a lot of storage capacity seeing how I had tons on my server. I ended up with a Samsung 160GB hard drive, it is still quite sizable but I found that getting a small hard drive doesn't make a lot of financial sense. At the time that I bought this drive a 80GB hard drive was going for around eighty bucks, I paid just over a hundred for this drive and it has twice the storage capacity. I have been very happy with the Samsung drive, it is very quiet and hasn't given me any problems. I generally stick with Western Digital drives but I have no problem recommending Samsung.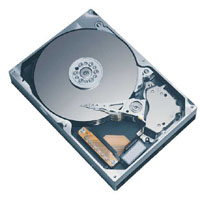 Power Supply: Antec SL400
When it came time to pick out a power supply I once again chose Asus. I have used their power supplies in several computers and have always been happy with them. They tend to be quiet and very reliable. Once again I have no complaints with this power supply, it does what I need it to do and it is very quiet. I don't really know what more I can tell you about it.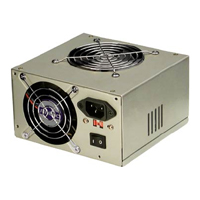 Drives: Toshiba SD-M1712 DVD Drives
I actually have two of these drives installed in my HTPC. I went with these drives do to the positive reviews I had read in the AVS Forums. I have been happy with them, they haven't given me any problems and they are quiet. I hindsight I could easily have gotten away with just using one drive. My thinking was I would use one drive primarily for movies and the other for music. But ever since I ripped my entire music collection to mp3 I find myself very rarely listening to CDs. Oh well, doesn't hurt to have two drives and it has come in handy having two drives a couple times.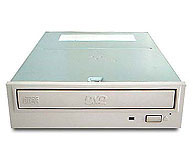 Cooling: Zalman CNPS6500B-Cu CPU Cooler & Vantec Fans
When it came time to cool the system I really wanted my HTPC to be as quiet as possible so I tried to choose quiet cooling equipment. For the CPU I went with the Zalman CNPS6500B-Cu cooler. Zalman makes very high quality CPU coolers, they are a little pricey but they are well worth the money in my opinion. With the fan speed set at the lowest setting, it is practically silent and keeps my system plenty cool. It helps that there is a nice big 92mm fan included with the beatiful looking flower cooler that sits on the actual CPU. If you are having noise problems I highly suggest you check out the Zalman line of products, I also have one of their coolers mounted on my video card.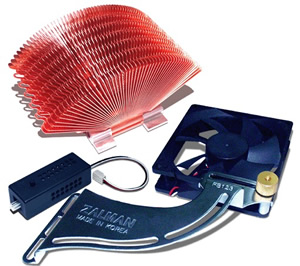 For the case fans I went with Vantec. I chose them based primarily off the reviews I read at Newegg

. I have two 60mm fans mounted on the rear of my case and another 80mm fan mounted near the front of my case. I have been fairly happy with them, they can become noticably loud at times. They are temperature controlled though, so the hotter the inside of the case becomes the faster they blow. Problem is my theater is located in my attic and the attic is poorly insulated. So when it is hot outside my room can get quite hot as well. It is on days like these that I notice the sound from these fans. I really wish my case could accept 120mm fans, I am a big believer in big fans, but alas, my case doesn't take em. I will say for 60mm fans the Vantecs are pretty nice, they are generally pretty quiet and keep the temps inside my case down.